This article was written by Rebecca O'Brien, BRIE Corporate
2017 Bronze winner of AusMumpreneur Retail Business award
*****
It's 8.51pm and I have finally sat back down at my desk, the children (5 & 7) are resisting to go to sleep (been in bed since 7.30 mind you!), hubby is out volunteering for school bingo and I have a pile of work to do and a blog post to write that I couldn't fit in between school hours (insert exhausted face emoji and a sneaky glass of wine ;))
Wind back the clock to September 2015, I was at home from work with my eldest who was too sick to go to child care, my boss was ringing me at home and I was unhappy. I needed more for myself professionally and my family needed more of me as well. That day while Isla slept with her head resting in my lap I whipped out the laptop and designed my logo! I sent it to my hubby and closest friends and that was the day I decided to resign from a well paying job as a corporate fashion designer and start my own company BRIE Corporate. My husband has being so supportive since that day as he knew it was the right decision for me as well. His faith in me was a driving force for me to succeed.
After working in the corporate uniform industry for 14 years and watching the industry change, I realised there was becoming a niche in the corporate uniform market for a consultant that handled everything for you and took the headache out of the entire process from start to finish, from design brief to delivery and ongoing support and service for the entirety of the contract. There was a need for a company that delivered quality custom made corporate uniforms that made the staff feel proud to wear the uniform and represent their organisations brand.
I love the flexibility to be a mum. I missed this working full time 9-5 and travelling quite a bit in my girls early years. I can now do school reading and attend the excursions without having to get permission from work or feeling guilty for taking too much time out and I work meetings and appointments around OUR schedule, which is quite strict. I don't attend every event the kids have but I choose the ones I know are important to them. I love that my children see me working hard for them as well as being there when they need me. Although they don't see me working until midnight most nights, but, having the flexibility to do this in my own business allows me to be there for them and my husband as well.
Working from home would have to be the greatest blessing and challenge at the same time. Initially I found it quite challenging getting distracted by household duties which I thought was what I was "expected" to do as I worked from home. Soon I realised my business wasn't moving forward and I needed to focus. We deleted the TV aerial (I  know argghh..) and I now structure my working week down to the minute. I block out hours for specific tasks and ensure that every moment the children are at school I maximise. I plan the weekly meals on a Sunday as well as my work and the family schedule.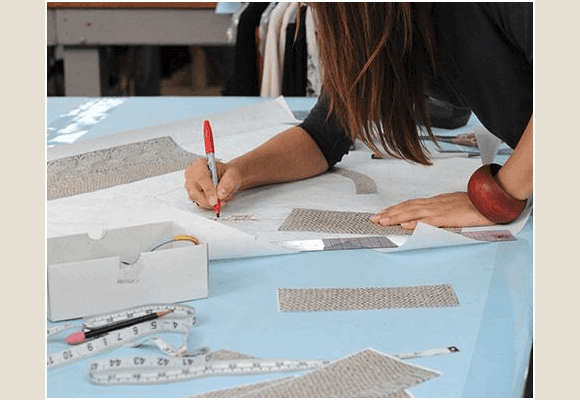 The very best tip I can give any mum wanting to start their own business is to plan. You are never going to have a perfect balance of work and life but if you plan ahead for your days, your weeks, months and even years you will have something to focus on, you will know where you are at and you will keep your sanity to a degree. There will be days when everything turns to poo and your schedule is blown out completely, but you have to get back up the next day and focus and know that you can do this and your family support you 100%.
5 tips for a mum in business
Be passionate about the businesses you are creating, know your target market it sounds silly but you will save so much time if you know who you are selling to from the start!
Exercise & Eat healthy food – great for the brain when times are super busy with littlies we forget to eat!
Don't feel guilty for putting your child into care so you can focus on the business! Do it!
Sleep – I know this seems ridiculous some days, but you will be more productive and your family will appreciate a happier you.
Delegate – because you don't have to do it all yourself. This is a challenge to learn at first, but when you let go of the control and delegate, you wont look back.
To learn more about Rebecca and BRIE Corporate, please visit
Website: www.briecorporate.com.au
Facebook: www.facebook.com/briecorporate/
---
Nominations are open for the 2018 AusMumpreneur Awards!
Proudly presented by AusMumpreneur and The Women's Business School, the AusMumpreneur Awards recognise the best and brightest in the Australian mumpreneur industry, acknowledging success in business, product development & innovation and customer service at a glamorous awards event held in Melbourne. Previous AusMumpreneur of the Year winners and finalists have been featured in national media including Sunrise, The Today Show, Today Tonight, Cosmopolitan, and the Herald Sun and The Australian since winning this award
To nominate yourself or a mumpreneur you admire, please click here. HURRY! Nominations close 29 June 2018.